Mother Otter Gives Sight-Seeing Photographer A Special Job
Mother Nature has no shortage of heartwarming interactions within her animal kingdom. There is something universal about a mother's love, care, and dedication to their children.
These moments lend themselves to brighten our day, and goodness knows we can use as many heartwarming moments as we can get these days. Thanks to wildlife photographer, Suzi Eszterhas, we have something sure to brighten your day.
During a visit to Monterey Bay, California, Suzi Eszterhas caught an otter Mom and pup floating in the water. The award-winning wildlife photographer took the opportunity to capture the duo in action.
Momma Otter flawlessly showed off her maternal skills, keeping her sleeping pup dry on her belly while she swam on her back. Keeping baby dry and asleep seemed like her goal, which for any parent, is a hell of a mood.
When Momma Otter decided to forage for some food, she blew air bubbles into the pup's fur to help it stay afloat. Eszterhas was surprised to see how close the otter mom brought her pup to the dock where she was standing but thankfully took advantage of this opportunity to take pictures of the two.
Scroll to see these adorable photos and read what Eszterhas had to say about this precious moment.
Momma Otter keeps her sleeping baby dry
The fluffiest little pup
Looks like like any human parent with a sleeping baby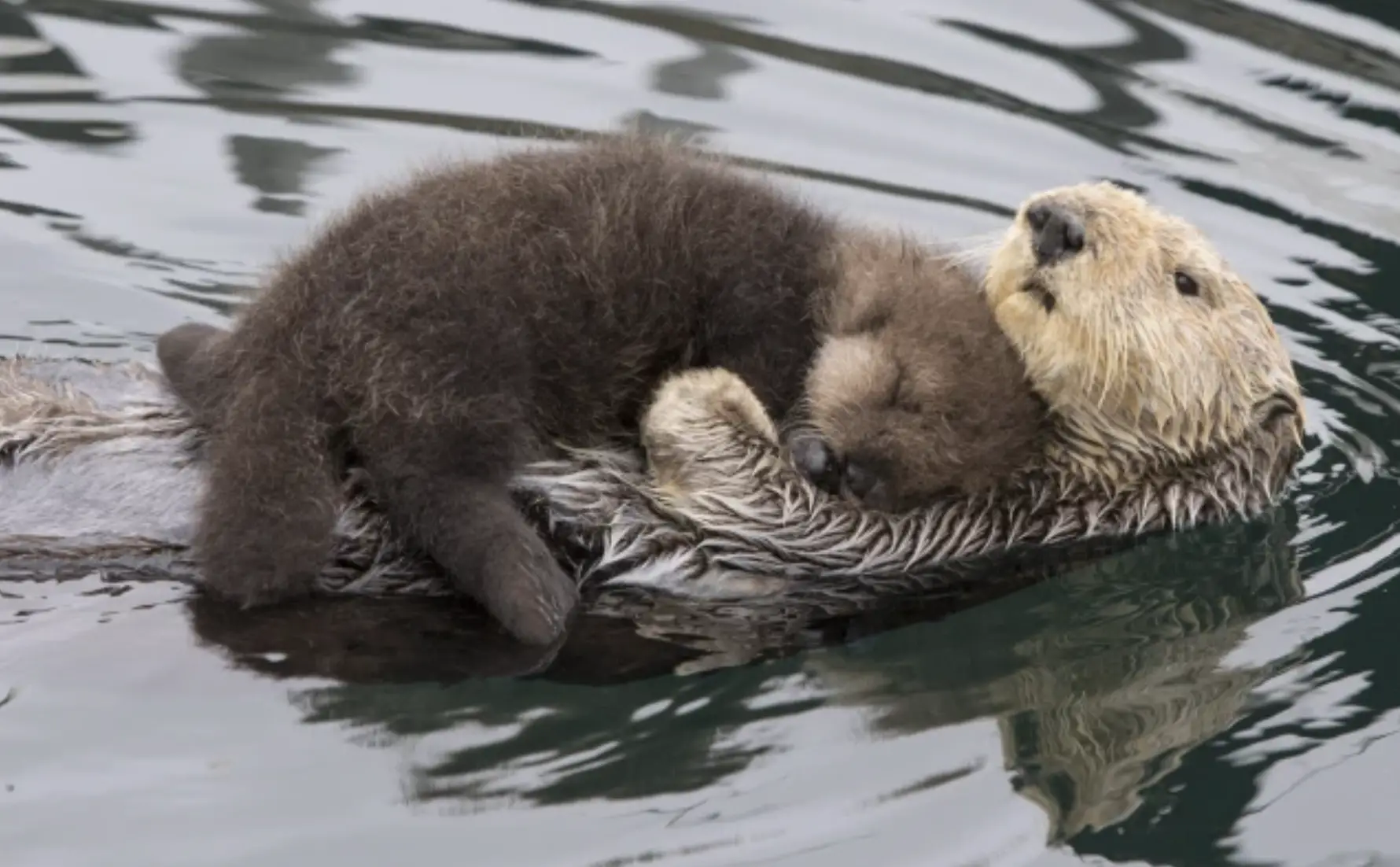 Eszterhas suggested Momma Otter was really used to humans
"Most sea otter mothers are quite shy with their babies, but this mother was very habituated to people and she was very relaxed as she lovingly raised her pup in a busy harbor," Eszterhas said.
Momma Otter gives her baby a little kiss
"Sometimes, she swam right up to the dock and left her pup floating on the water's surface right in front of me while she foraged for food."
I may die from the cuteness
Momma Otter's trust and comfort around humans made Eszterhas feel like she was entrusted to babysit
"This [the moment] made me feel like a babysitter," she said. "It was adorable and it also really showed how vulnerable and trusting wild animals can be!"
Baby otters are the best way to brighten your day
Check out this video of Momma Otter with her pup!
Even though she's been observing otters for a long time, Eszterhas was really blown away by this moment. No matter how long she's watched otters, this was still such a precious moment for her to witness.
Between how naturally ADORABLE otters are, and how wholesome this Momma and her pup are, these photos are the best way to warm your heart today. Help these good feelings spread and share this with your friends and family!